It is about time I get to tear her down.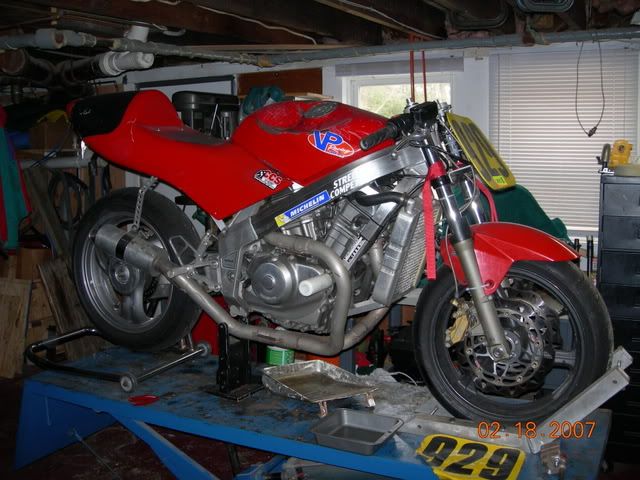 2.5 hours later
2 hours later engine apart to the case. Ready to split
It still surprises me how easy it is to work on the HAWK's
JD I will be calling you soon about an undercut trany/ engine gasket kit maybe 4-5 gear shift fork
Anybody have F4 fork slide tubes (looking for two sets of slide tubes). On a more detailed look I noticed a slight bend/crease. I think this happened in APRIL.
It was good enough for this