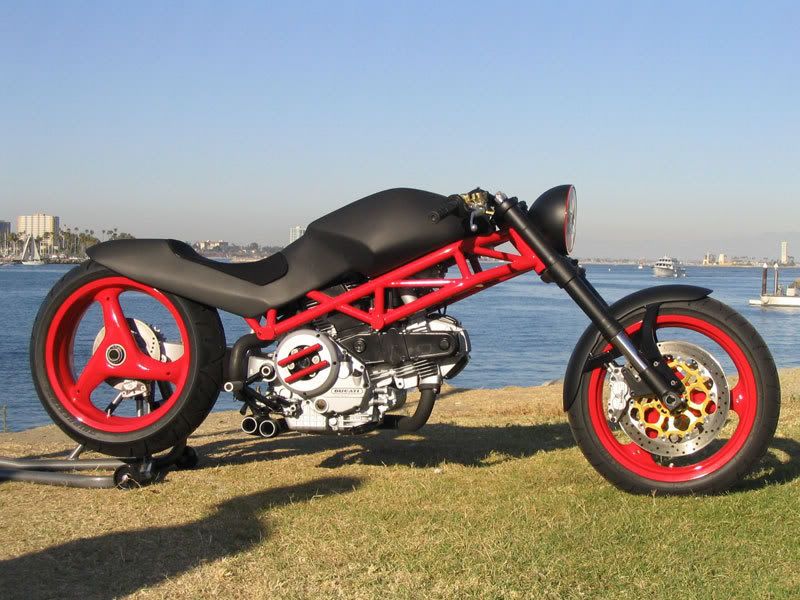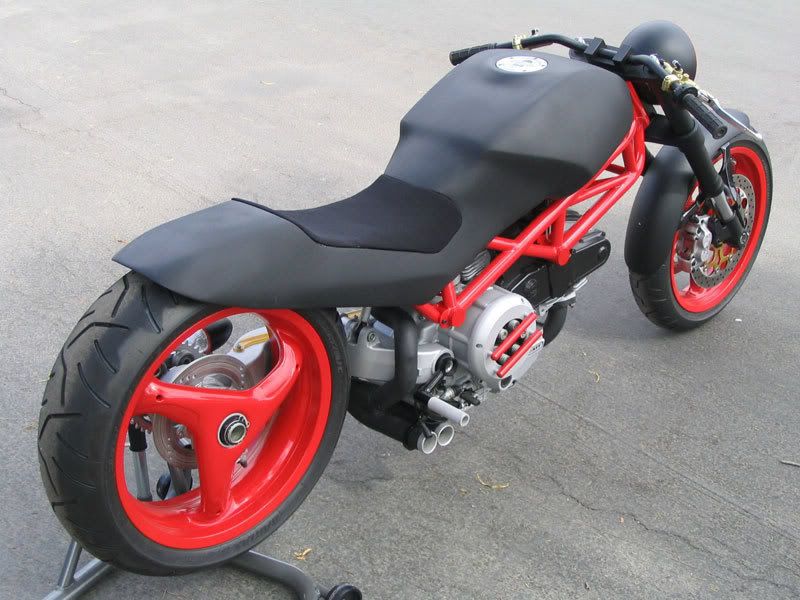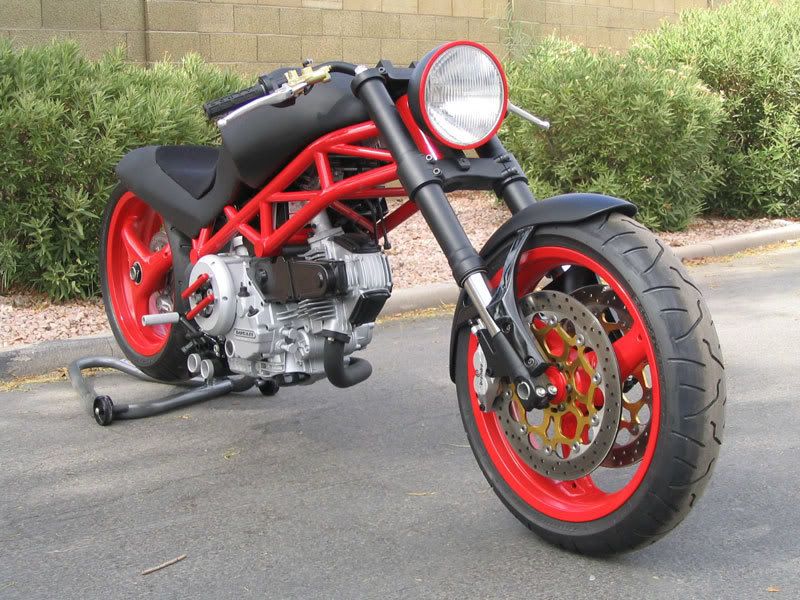 If I ever found my self bored and with a ton of $$ and feeling like a chopper would be a fun toy... no OCC for me... Ducati chopper... why not!
Now thats what I call a euro trash chopper! and it's ratrod flat black!
Pretty freaking cool project bike this guy built and might be selling them too.