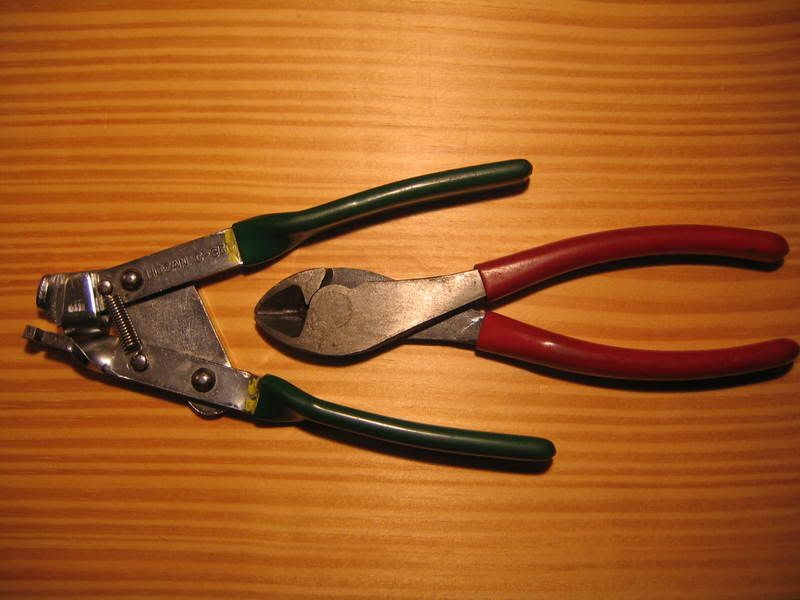 As I'm sure everyone knows a set of dikes (diagonals, side cutters, as shown) are typically the best way to trim zip ties.
It occured to me today as I was cinching down a cable tie on my bike, that most folks I've run into didn't know what a Fourth Hand is, and really, its a tool for pulling cable tension on a bicycle cable. If you try it (or ask your local bicycle mechanic) you will believe me, that this tool will pull a zip tie tighter than you ever have by hand. The one shown here is an older basic one, many companies make them (Park, Pedros, Wrench Force, Hozan, etc) but really any will do the job.
I know this is not earth shattering, but hopefully helpful.