I have had this problem since I have had the bike, its been in storage so I forgot about it.
I start it with the choke and let it warm up till the temp gauge is halfway then turn the choke off and it will idle without a problem. So I suit up take her out and after a couple of miles it will start to backfire then barley runs on one cylinder (always the rear) the temp gauge is now at the "C". If I stop it will die, I can get it restarted and let the temp gauge come back to half, the front cylinder will start to fire, and I am on my way. A couple miles later same thing again.
This seems to do this when the weather is cool( less than 75 degrees).
It has new plugs the carbs have been cleaned I recently installed a stage one jet kit but the problem still persist.
before ride: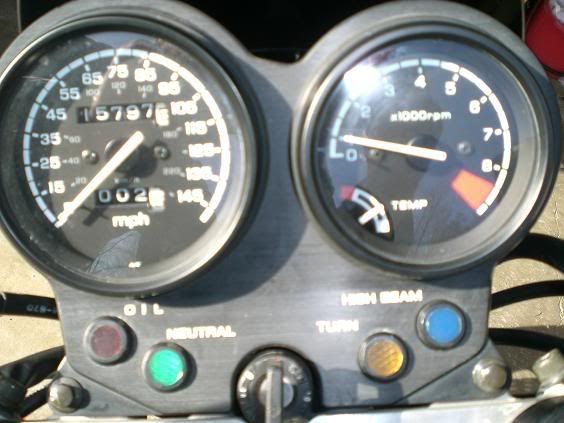 and after 2 miles:
P.S. I pulled the thermostat yesterday and checked it seems fine.