Step 1
Title:
Remove paint
Safety equipment:
goggles long sleeves, and gloves.
Equipment:
paint stripper, two or three different wire brushes, paint brush, lots of water,.
Instructions:
Removed wheel from bike.
Removed the tire, (if you try and cut it off like me, you will come up against 6 or 7 steel wires embedded in the rubber were it touches the wheel, very hard to removed unless you have the right tools)
Remove the inlet valve from the wheel and any wheel balancing weights that are stuck on.
Slap on the paint stripper with the paint brush and let it do its work use the wire brush between coats, Remove ALL paint this way. 5 or 6 coast should remove all the paint.
Tip:
Don't half do this step, sanding the harden paint afterwards is so much more work then this step..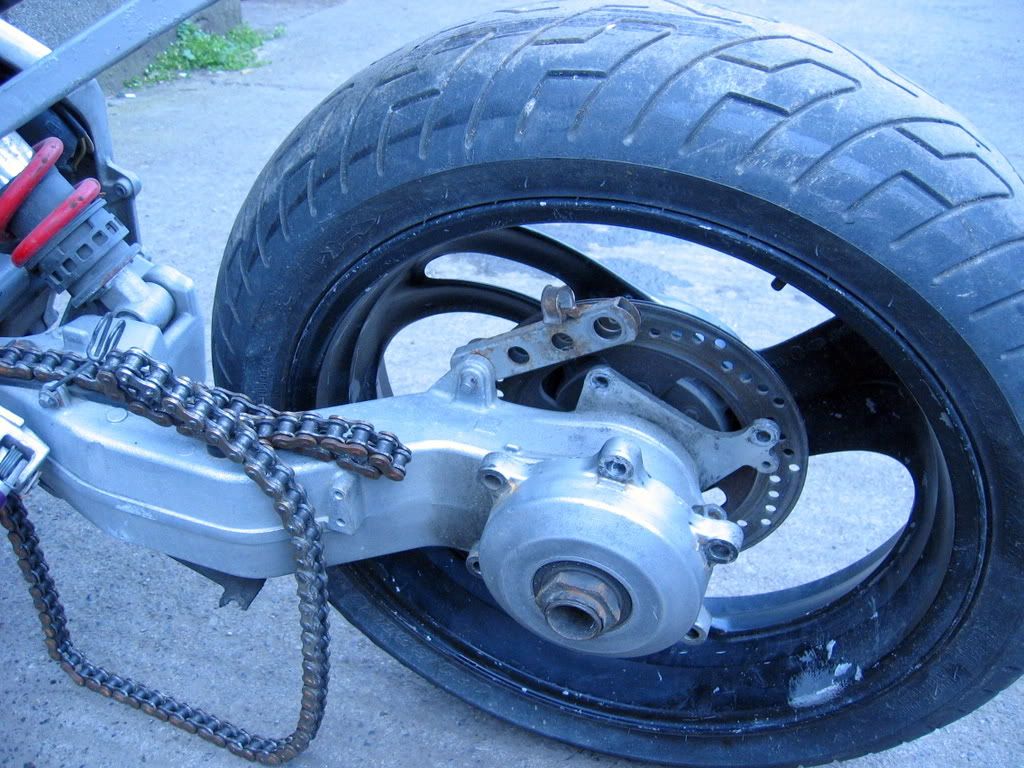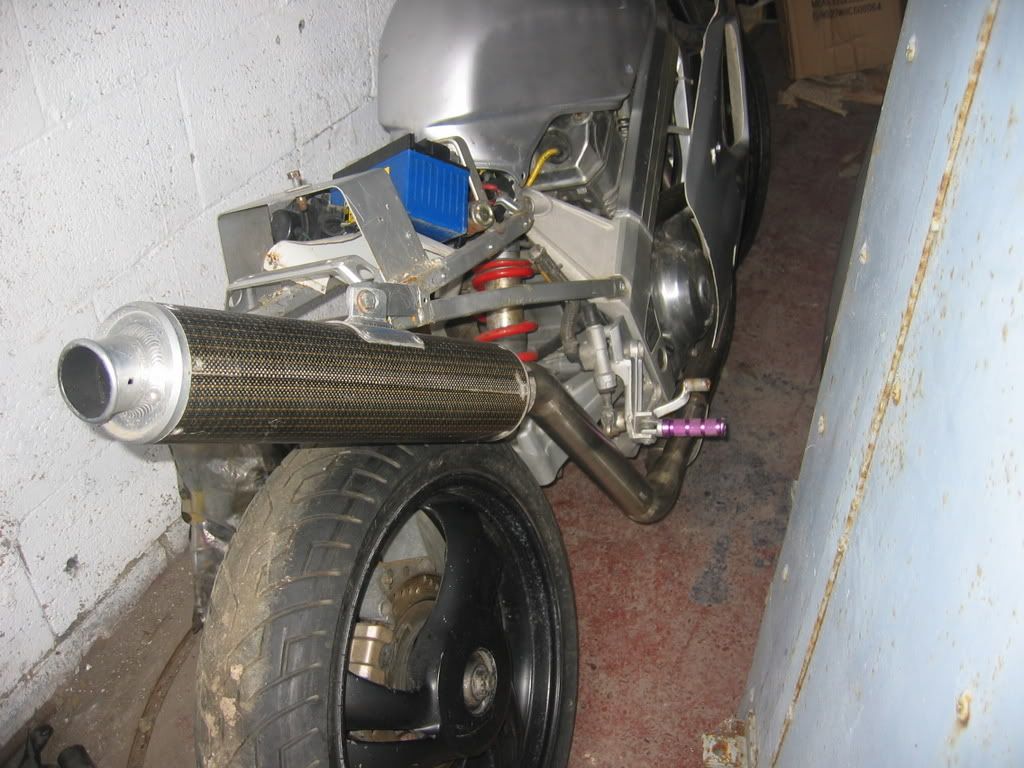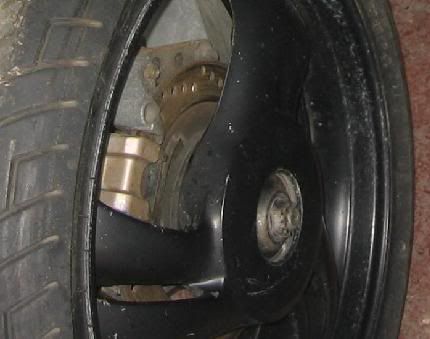 ####################
Step 2
Title:
First sanding.
Aim:
To removed the pits form the surface of the aluminium remove the large scratches from general use.
Safety equipment:
Air filter mask, gloves
Equipment:
palm sander, drill with sanding disks/heads. ear protection.
Instructions:
Using a palm sander or drill sander(like in picture) with many different heads to remove the pits and deep scratches, keep the sanding moving as not to create deep sanding pits.
Do both sides. as much as possible, you can sand down the information message on the inside of the spokes.
Keep an eye on the pits if more start appearing then the quality of the aluminium is not the best and you will never get a polished finish. My motto is "If something does not work try something else" try power coating or spray painting.
Tip :
ONLY sand what you can see,, its a great idea to sand the whole wheel but in reality it will add about 5 to 10 hour work, the cost of good sand paper, drill heads and the cost of polish all for nothing. no one will ever see it. why bother?
Make sure you sand all the pits out. if you try and only sand most of them you will spend twice as long trying to remove them by hand with a finer grade sand paper.
Use a screwdriver with sand paper over it to get into the 90 angle lip on the rim.
Note:
The drill or palm sander will not get into the tight corners and groves. Your best options is to get heads that will fit on the drill that will. Maybe a drimmel tool with sanding heads might be a better choice. I did it by hand and it added so much more time onto the project that I would not like to admit how long it took. It all depends on how much your time is worth.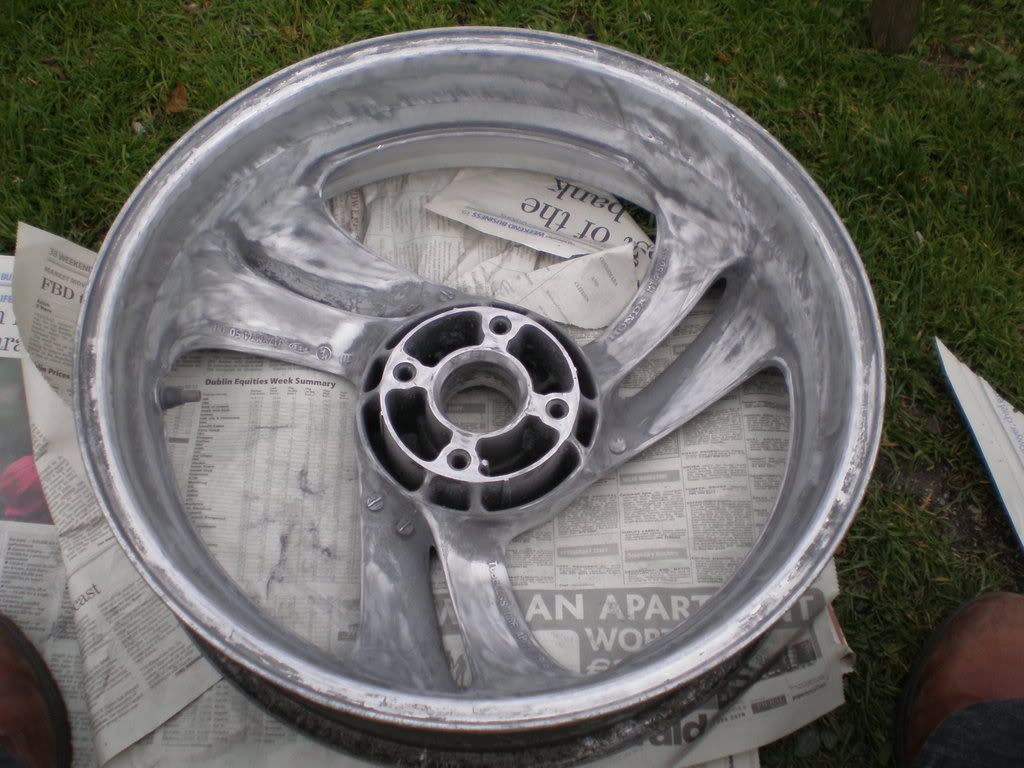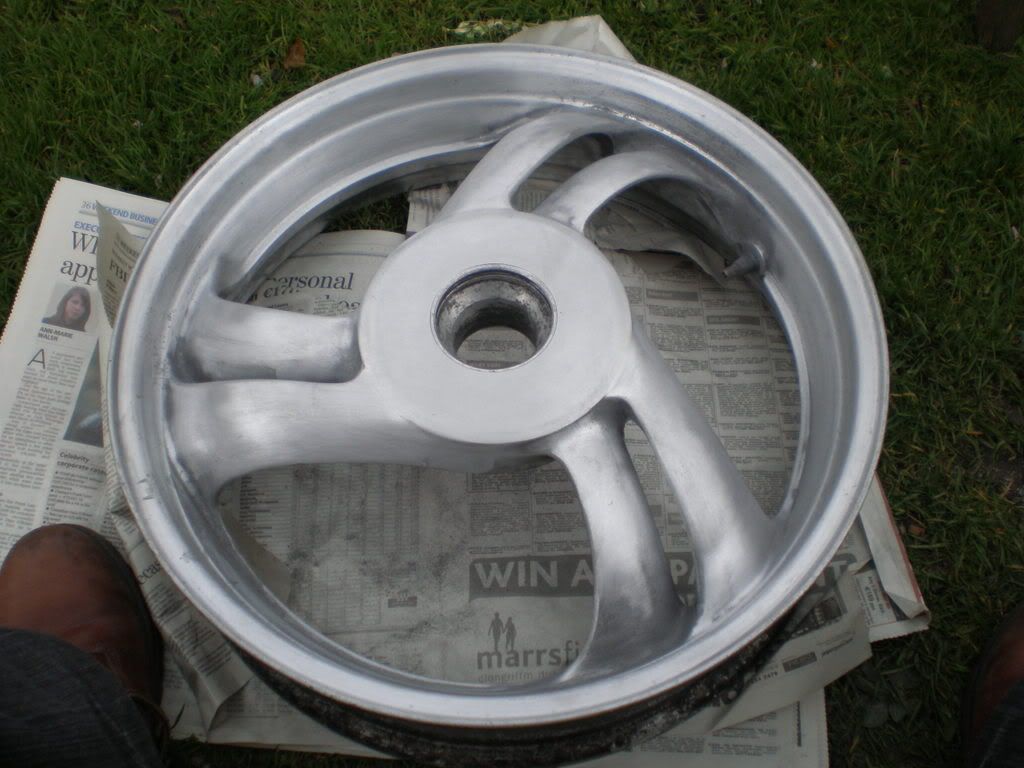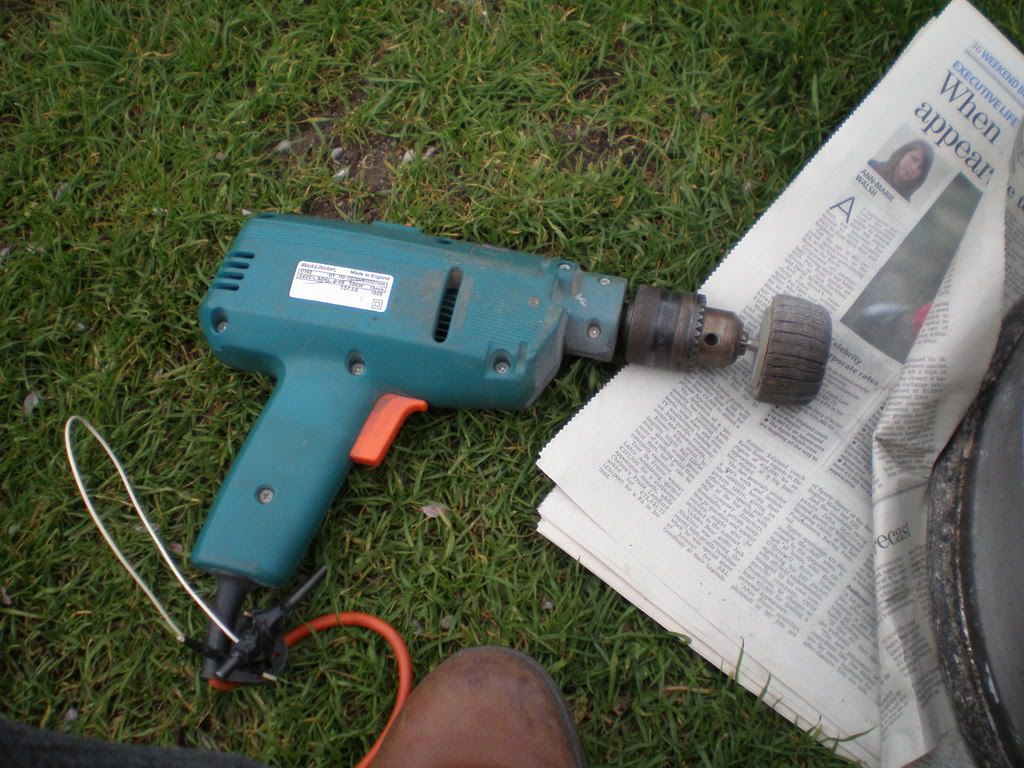 ####################
Step 3
Title:
Second sanding(hand sanding)
Aim:
To remove the marks caused by first sanding.
Safety equipment:
Face Mask,
Equipment:
Medium sand paper, sanding bock(various sizes)
Instructions:
Try to sand in one direction, on the large areas use the sanding blocks.
Get into all the little corners and groves.
Make sure you remove all marks from the previous sanding
Tip:
There will be a tendency to round of the edge of the right hand side of the wheel centre rim(The bit that blends into the spokes) When you have sanded this fix the edge again.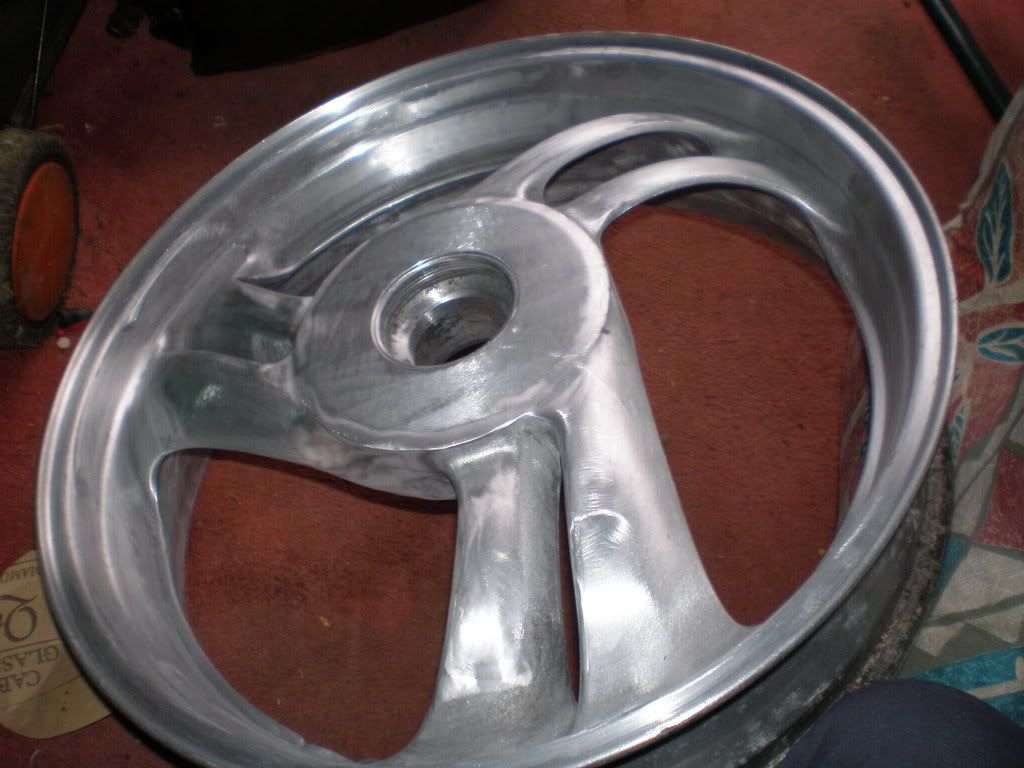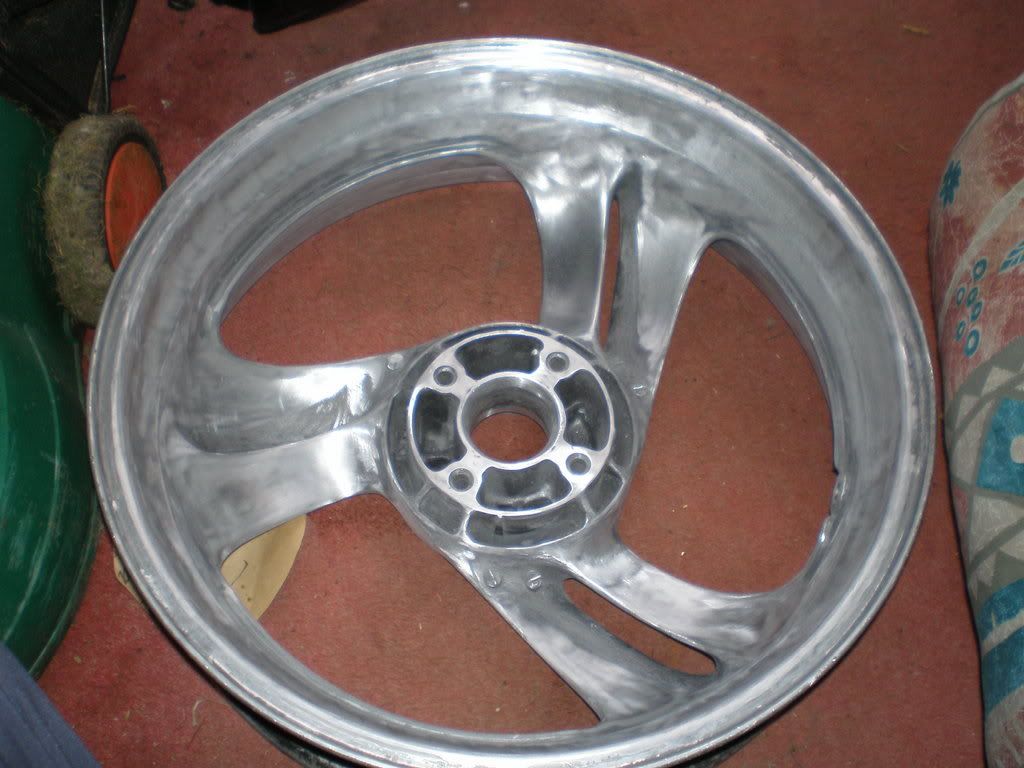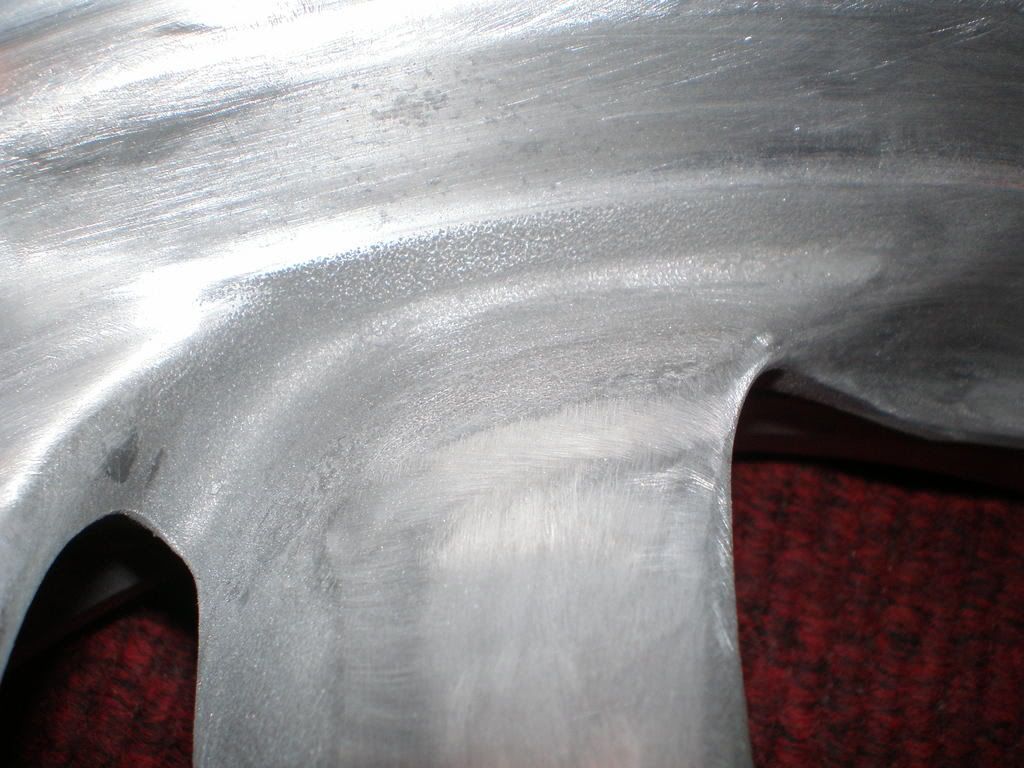 ####################
Step 4
Title:
Third sanding(wet hand sanding)
Aim:
To remove the marks caused by first sanding.
Safety equipment:
Face Mask,
Equipment:
Medium fine paper, sanding bock(various sizes) water and washing up liquid
Instructions:
Add the washing up liquid to the water.
Keep the sand paper wet at all times.
Sand in the opposite directions to the second sanding.
This is the messy bit.
Make sure you remove all marks from the previous sanding.
Tip:
There should be no pits before you start this sanding session.
Its hard to tell when you have finished a sections of sanding because of the mess. best options is to go over it again just before you think it is sanded. This sanding will take you the better part of a day to complete by hand, and some parts may need to be redone.
If you come across a group of bits that you missed you are better of going to step one. and rmeove them the right way.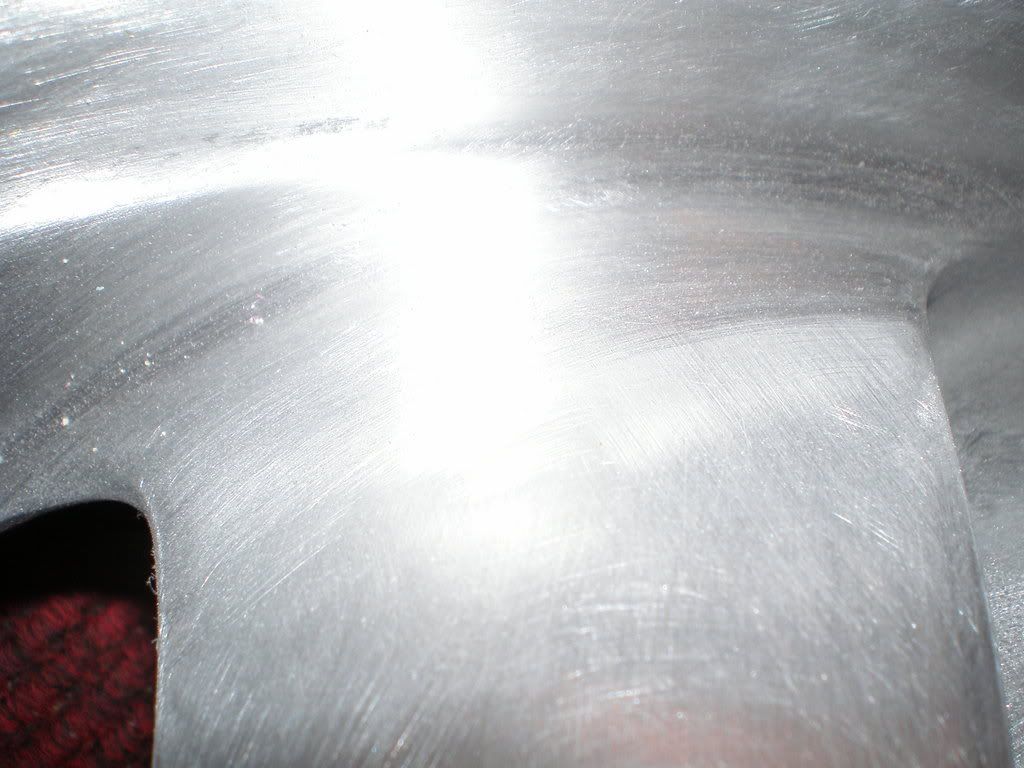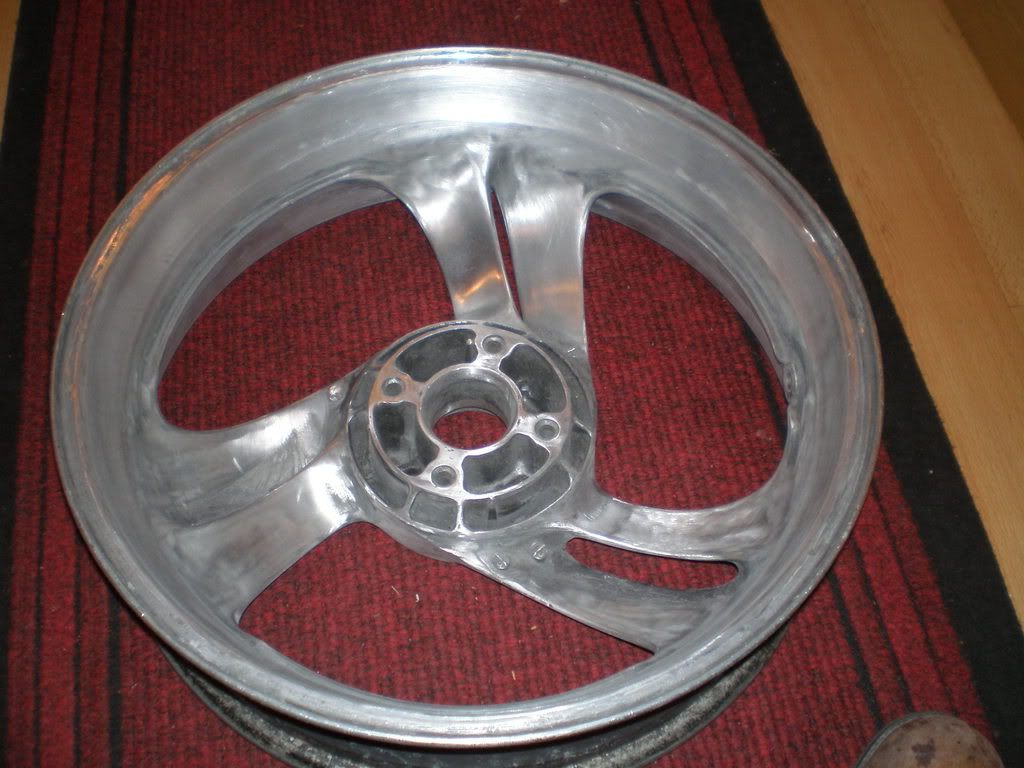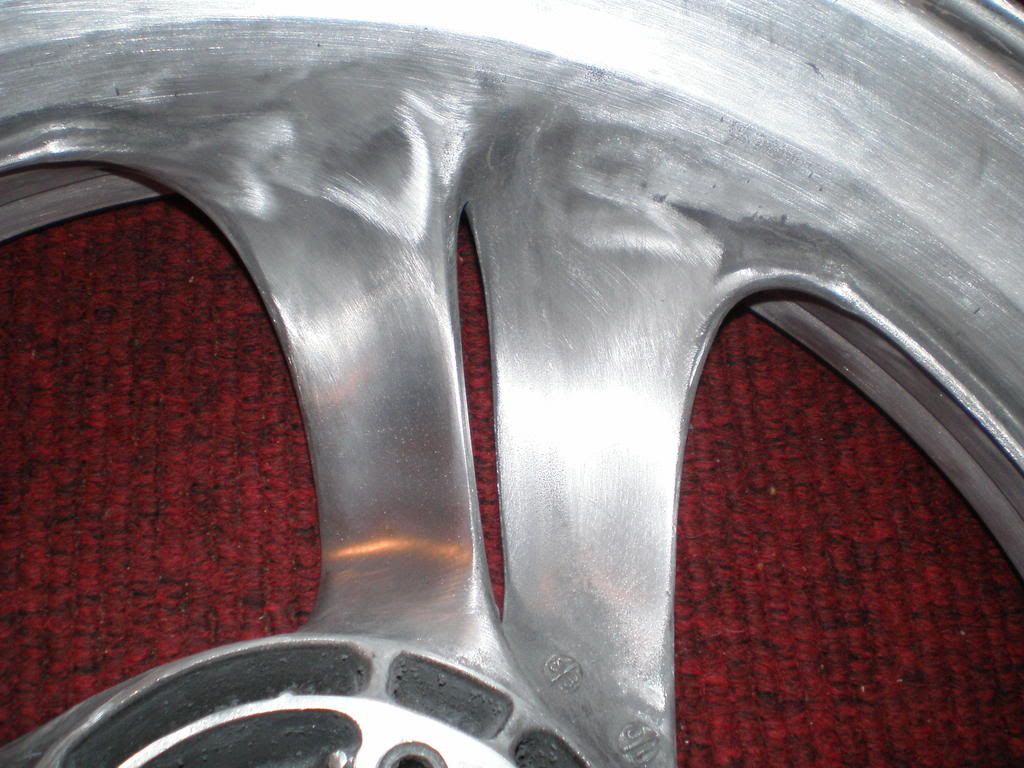 ####################
Step 5
Title:
Polish- To save time I did not use any polishing wheels or compounds to do this
Aim:
Get the best finish possible on the aluminium. at minimum cost.
Equipment:
Soft cotton cloth and Autosol metal polish.
Instructions
Add a tooth paste blob size bit of autosol to the wheel an use a lot of elbow grease to rub it in. The aluminium is a soft metal so it will not take long to turn black. keep going till you get bored.
Do small sections at a time using a new bit of the cloth each time.
Tip:
You may need to do more then one round of Autosol to get the finish you want.
if you still see deep scratches you will need to hand sand this area again with wet fine or dry medium depending on the deepth of the grove.
Use a clean cloth cotton cloth to buff it up.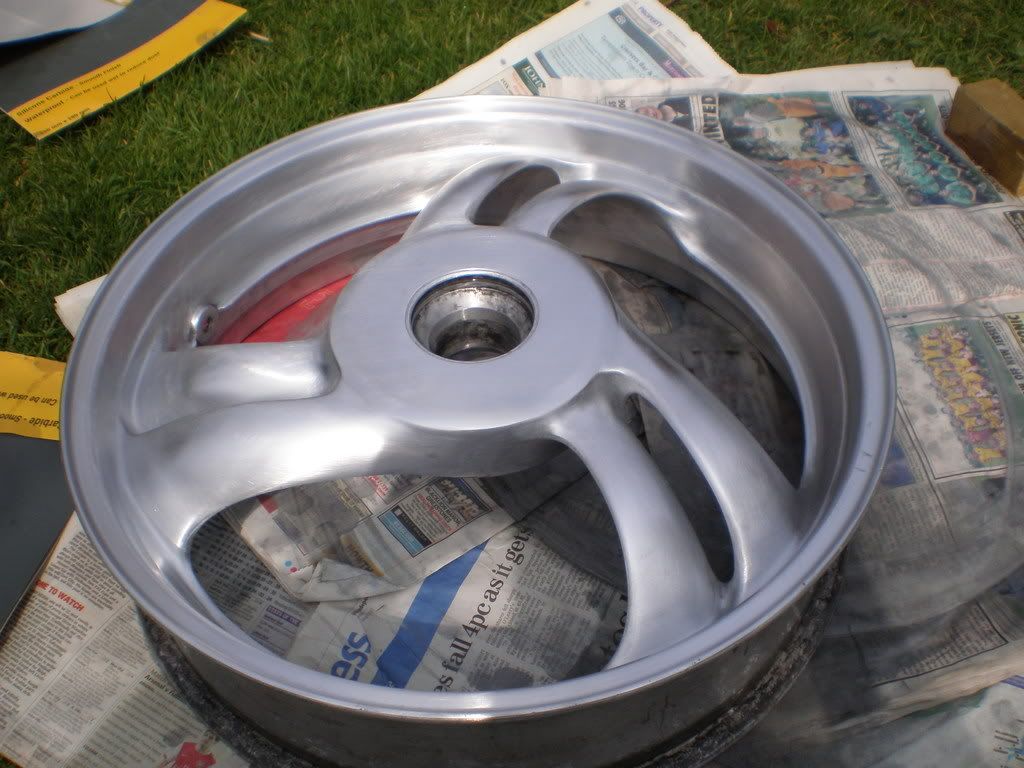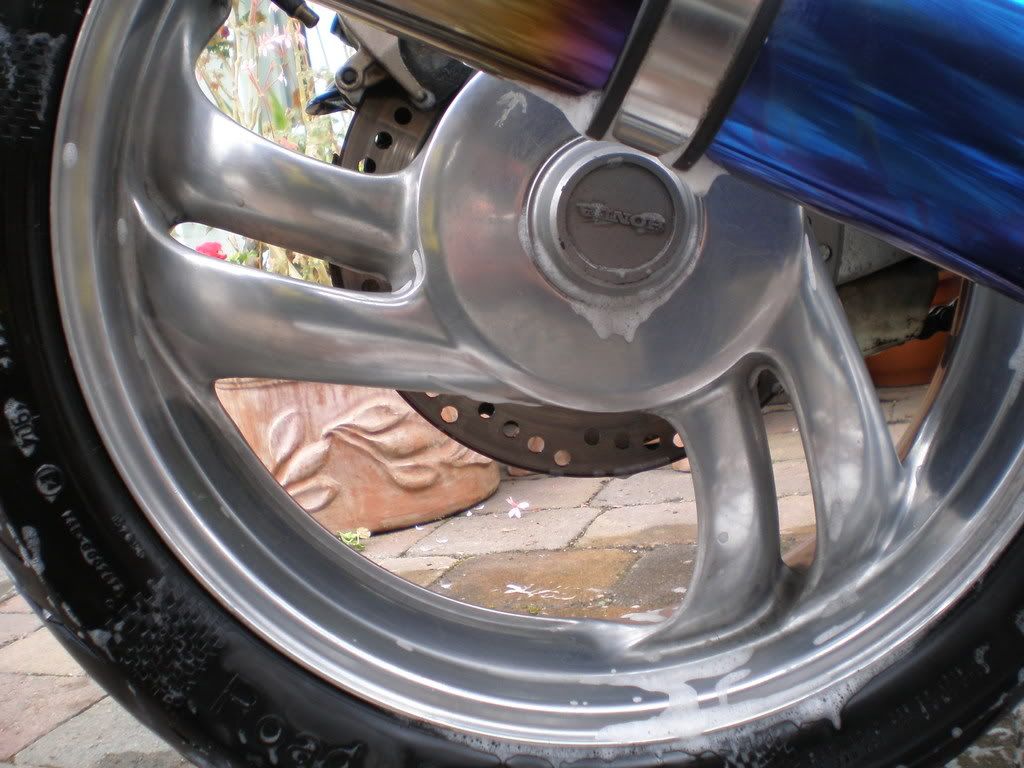 ####################
TaDa it should be looking pretty nice now.
Please Note:
Because you did not use the 3 or 4 polishing wheels and compounds to suit you will not get the mirror finish of some projects put it will be a better finish form the gray paint job that Honda did.
Hope this can help some people
"All hail Hypnotoad!"