Hi,
I was replacing the cush drive rubbers and took the chance to replace the front sprocket at the same time... the previous owner recently replaced the chain and rear sprocket, but not the front.
The front sprocket that was on the bike is a little odd. On the inside of the sprocket, there is a recess that looks like it should house the retaining bracket, but it's much too big for it. Anyway, why would it be on the inside? Also, the sprocket is part rubber, like the bit that makes up the recess, and some more on the other side.
The new sprocket (from Wemoto) is all metal, and fits fine. I'm just curious about sprockets that other peeps are using. Does the genuine Honda sprocket (?) have the rubber, and what is its purpose?
Pics...
Outside of the sprocket. Metal where the retainer goes, rest is rubber.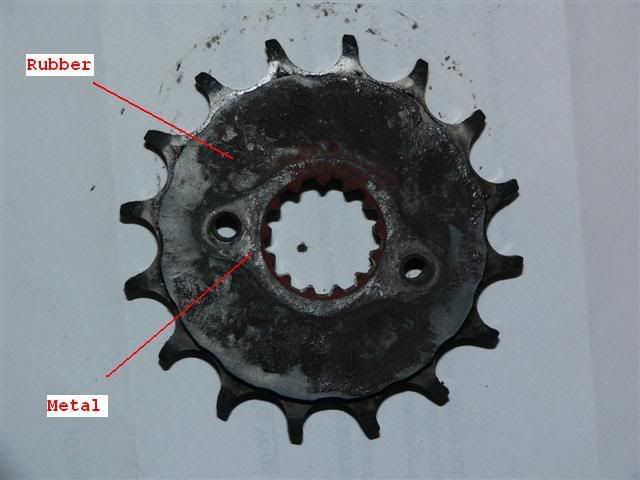 Inside of sprocket, with recess for retainer. Did someone just flip it around?
What's the purpose of the rubber???
Am I being completely daft? I've had a dirt bike and a Kawa street bike, and there was no rubber on the their sprockets.
Chris