Okay - bear with me to see if I can figure out how to post pics. I might need some help.
First weekend at Shannonville in heat and humidity. The Hawk runs in Period 4 light with FZR400s, EX500s, RS125s and a bunch of other stuff. Managed 4th in the heat race but there was a bunch of guys breathing down my neck so I knew that wouldn't last.
In the final, I hung on to third for almost half the race but the guys got pretty insistend about getting by and I ended up seventh. Not bad for the first time racing the bike. The bike's got more in it, as do I, even though I"m six-three, 205 pounds and (ahem) over 50 years old now.
Love it!
Okay - now for the pics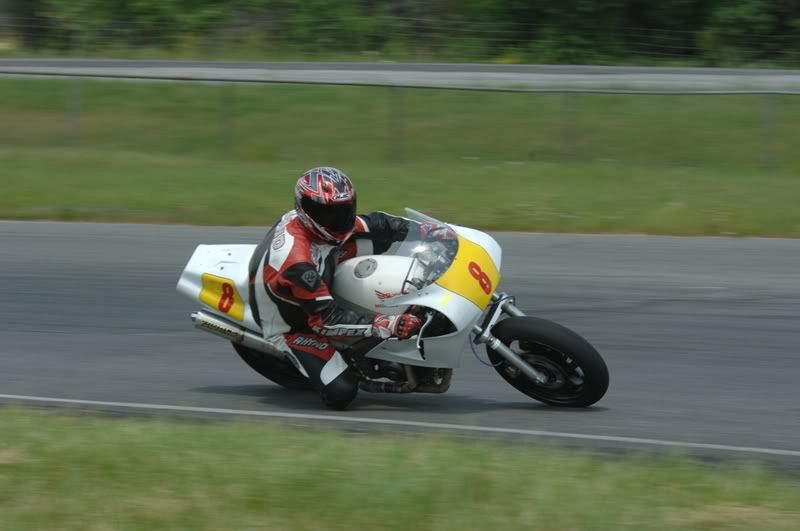 This race was at Shannonville on the short track. For info and rules
Good weekend although very hot. Very few incidents and entries were up over last year. We even had a two hour endurance race on Saturday that my co-rider and I managed to win overall. Unfortunately, we were on his RZ350 and not the Hawk but still a good time.