Yo...
We went racing at Champion this weekend... And won a division 1 heat!
​​​​​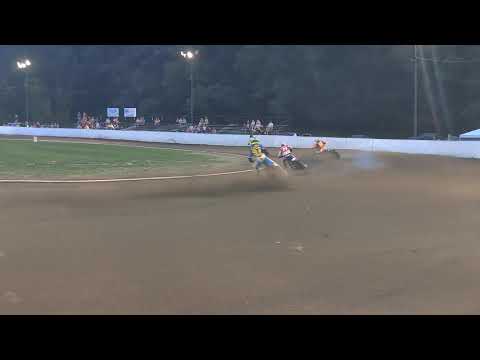 Yes kristen is yelling again, yes she asked me to strip the audio again.. I think it's the best part of the video.
I had all 4 kids and Kristen with me. Unfortunately we had to leave the Rally to go racing, but how many chances will I ever have to race with the whole clan.
(For those who don't know we live in pa/ny and our 10 and 15 year old live in NH, our other 15 year old lives in Utah and our 14 year old So. Cal.).
Other than that we took a Second place which was awesome too, and made the main! Which was another season goal, make a D1 main.
The other races where thirds, I'll take it. No lasts except when I crashed in the main, but I crashed out of 2nd. So that was cool.
I have more videos, my internet sucks so I uploaded this first. It took overnight.
I'm tired, sore, limping, and happy.