Hey everyone. A while back I got a street hawk with some minor mods to make into a race bike, and I've just now started actually doing stuff to it! So I thought I'd post some pictures. This project is going to take FOREVER so don't expect to watch the thing change over the weeks.
Here's a before just for reference: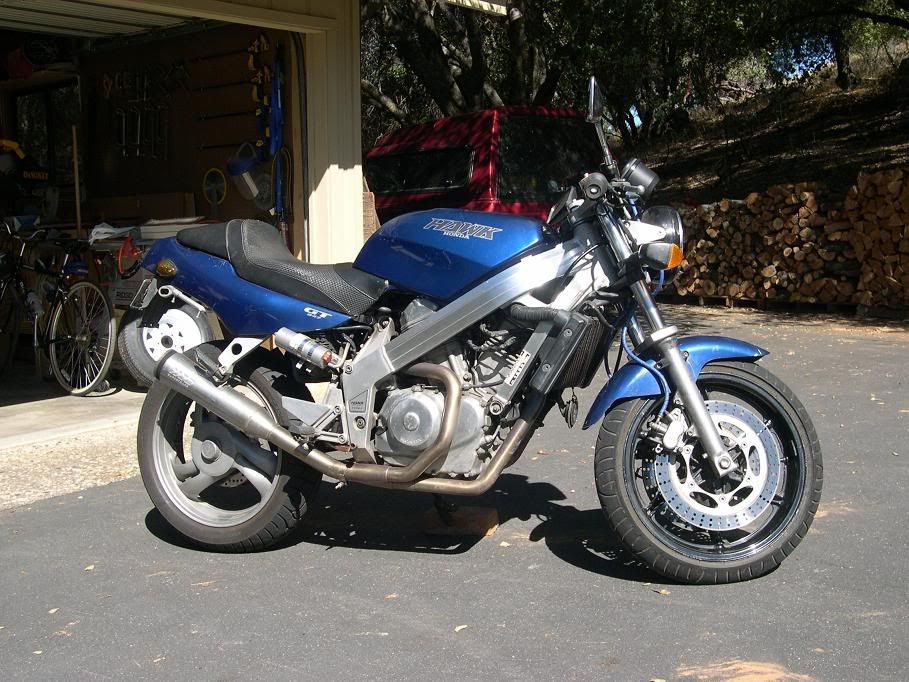 And here's her at the moment:
Right now Im working on the forks, replacing seals, oil, and planning on getting some race tech internals while they're apart. I've got a lighter subframe going on along with a neat lookin tail section. And for coolness' sake I've acquired a vaccum operated fuel pump. In the future I'm planning on some fairings, maybe a 700cc kit, some headwork, aaand a buncha other stuff that I cant think of right now, but that's at a time when I actually have money
. Anyways, Ill update as things change, enjoy =)
OH! And a larger radiator off I believe a GSXR, plus new paint all around!