This guy must have been moving! I'll post the story that came along with the pictures down at the bottom. I recieved these via email... some of you may have already seen it.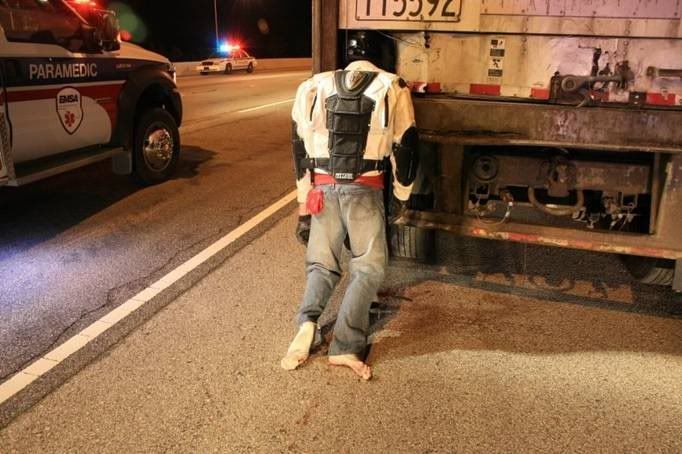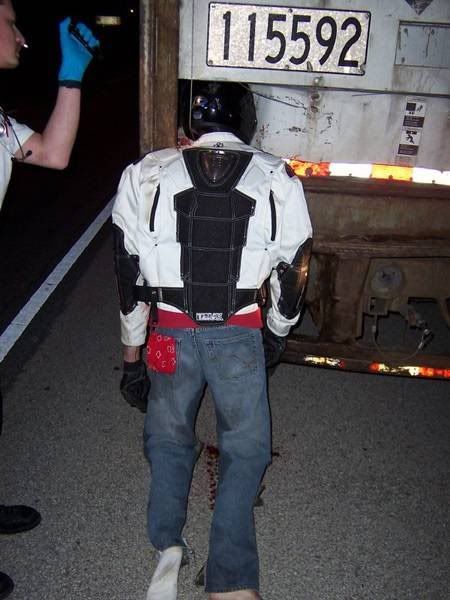 The Tulsa collision happened about 1 a.m. Tuesday, Officer Jason Willingham said.
Police said witnesses reported that White's motorcycle appeared to be going at least 120 mph when it crashed into the truck on U.S. 169 south of 81st Street.
Police said the truck driver reported hearing a bump and then seeing debris from the motorcycle going past him. When he managed to pull over, he saw that a man was embedded in the back of his trailer, police said.
White was dead at the scene.