My first 'big' bike was a 1998 ZX6R G1 model, bought new.
I'd had 2 400's before then but the power difference blew my mind!
Basically ran it in, HARD, got the first service and then went on a track day!!
Mallory park in Leicestershire.
Fairly technical if short track with an amazing corner called Gerrards. Its a fast, 100mph+ when you know it, corner that goes on and on for around 180 degrees and has 2 apexes.
Really humbles you when you think you are on the limit and a kid goes round the outside of you on a 125stroker!!!
The power graphs were taken pretty much straight after as I put it into a shop for an end can and jet.
Who knows how accurate their dyno is/was but the operator did comment that was the best 600 he'd yet seen outside of race bikes.
In my mind that settled the run in period debate. Get it warm and ride the damn thing!!!
Feck these keep it under X revs for X miles lark...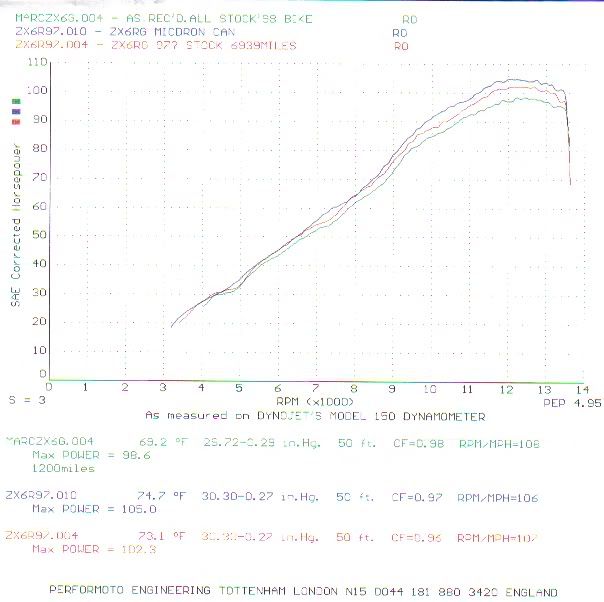 Crap quality video.
First bike is my mate Kev on his R1, blue bike and orangey leathers.
3rd Bike is me...