Well, I know a couple of times, the idea of a trip to Deal's Gap was brought and this past weekend I was offered the idea of going at about 5pm on Friday night. We were already going caving down in Southern Kentucky, so, why not???? Plus, this would be a great opportunity to take a long ride on the Hawk. Here's the outcome.......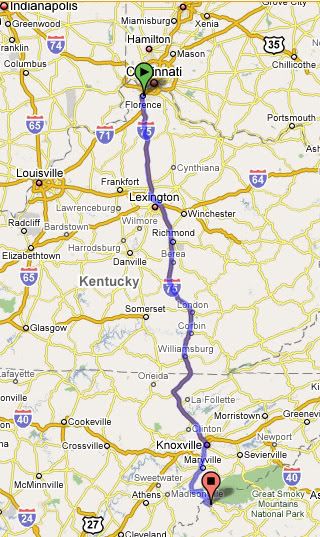 Over 700 miles round trip in two days....
First off, here's a couple of pics from within one of the branches of the caves we explored. These caves are on private property and the owner doesn't care. If anyone on here is into caving, let me know.... I can give you good directions and this system of caves BLOWS AWAY anything you'll EVER find at Mammoth Caves, Carter Cave, 7 Caves... any of them! It's pretty serious though, you need hardhats, multiple sources of light, you'll climb stories high and walk through waist deep water. Funnest thing I've ever done...
The last one is a pic of my buddies to give you a little perspective as to how large the place is.... if you want more pics, let me know...
We stayed in a motel near Mt. Vernon, KY (7-8 hours crawling through a cave wears you out!) Then left around 11am Sunday morning.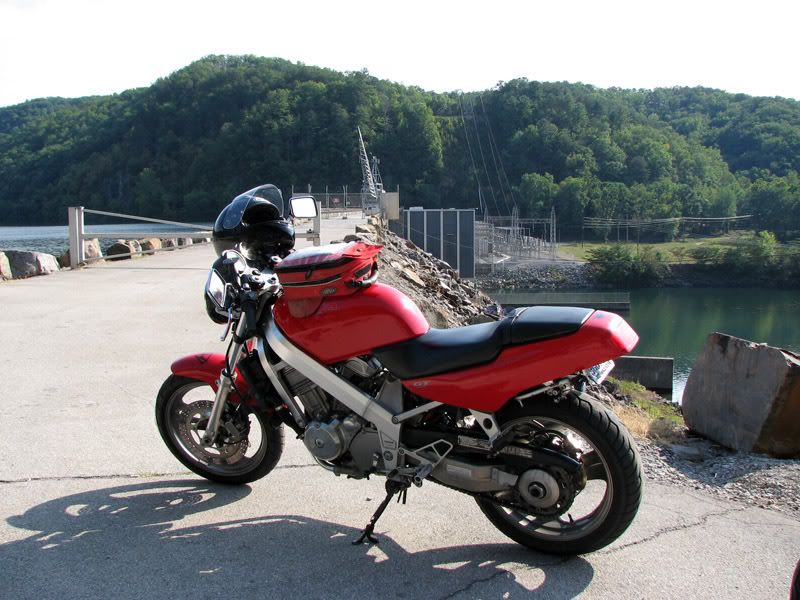 Well, on the way down 129, we found a dam.... (isn't that some points in the scavenger hunt???)
Finally made it to the Deal's Gap Resort! At 2:30-ish, we found the VERY twisty Tail of the Dragon only to be 'ushered' though with the TN State HWY Patrol around every corner. From the bottom of one side up and over the bottom of the other side, we counted 14 cops either riding or sitting and watching. No one was doing over 30 on this road today...
It was funny, I actually came out of the little store there to find several people either looking at or taking pictures of the Hawk. One guy said now he wanted to get back home and get his CB "out of it's boxes" and back out on the road. Quite the conversation starter the Hawk was...
Heed the warnings left by others!!!!
The cruisers outnumbered the sportbikes today by about three to one.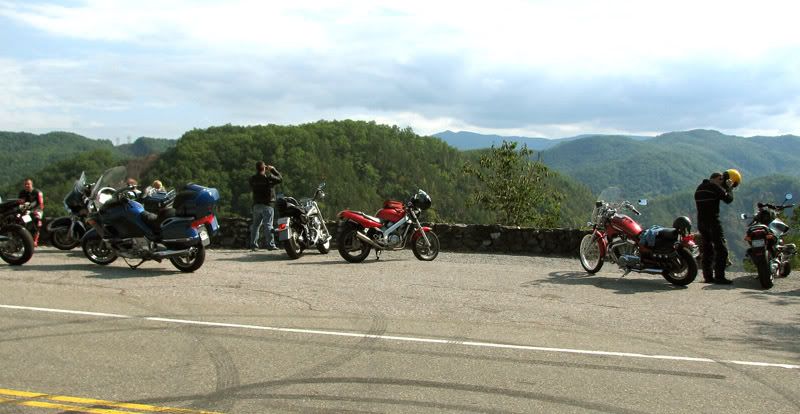 At one of the overlook stops on 129.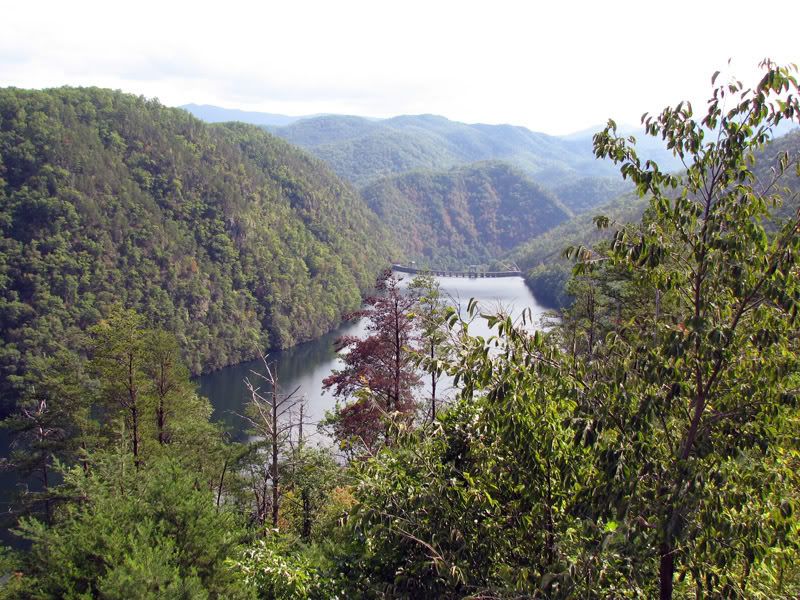 There's another dam.... is that more points for the scavenger hunt too?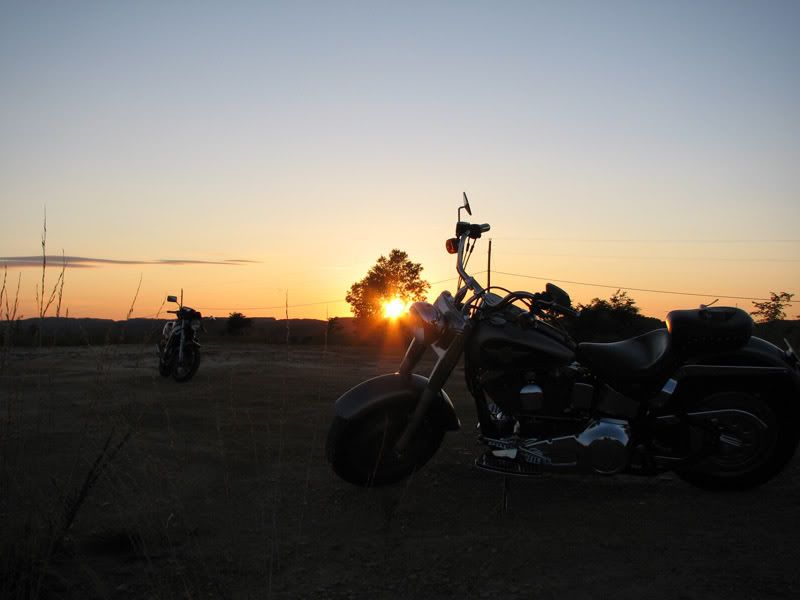 This last pic is actually at the Rarity Mountain Road exit on I-75 in the mountains just inside Tennessee from KY. It seems to me to be the highest around and has a pretty good view.. the sun was dipping, and so was the temp.... got ready for a cold ride home...
Overall, this was one of the best weekends I've ever had... the caving thing was pretty awesome, Deal's Gap was great, and the Hawk was actually a GREAT bike for the trip! We actually had a friend go to the cave with us in a car, and he came back with all the equip then my friend Jim and I headed on down to Deal's Gap. Most of the highway was a lot of 90mph+ hauling ass and with the exception of having to get gas every hour and a half, we made good time. I'll do it again as I want to ride the surrounding roads down there too. It's an good two day trip.. I don't highly recommend caving the night before, as we were sore from that...
Hope you like the pics.