Well I finally took some time to start adding and removing a few things from my stock Hawk to make it more clean.
I started by clipping the fender of the plate hanger and relocating the plate on the swing arm and removing the chain guard for the mini Rob Z guard. I am also going to be removing the turn signals, replacing the sub frame with one that has the bungie bars removed and intergrating the signals into the rear tail light.
I got the eliminator kit from Doug Thompson, which included the bracket for the plate and some lighted plate bolts (not installed yet), divider for the rear tail light and wire harness to convert the tail light.
Side rear
Pic of the plate bracket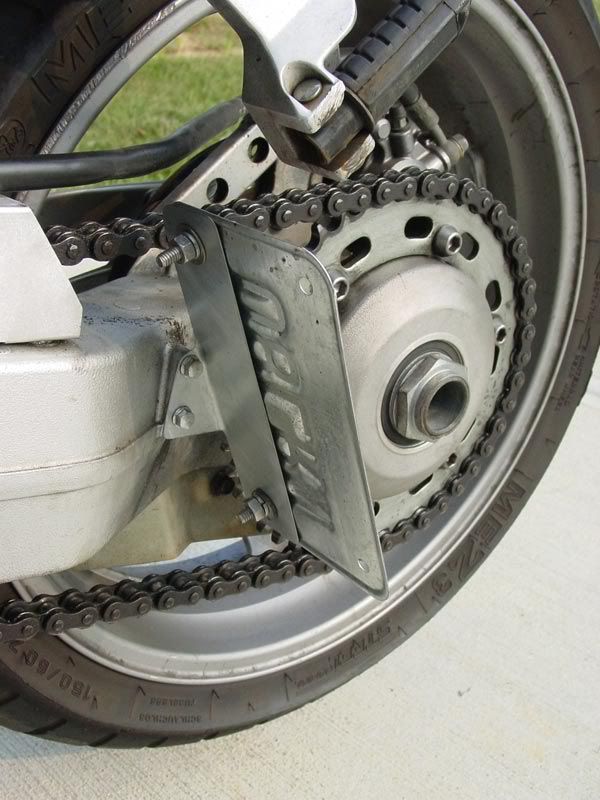 Thanks to Doug for the kit! It's starting to look a little sport bike-ish.
My over all plan is too add a F2 tank and the Duc seat and cowl, rework the fronk forks, 900rr shock mod, stage 3 jet, pods and exhaust... but this will all be over the winter so I can still ride for the rest of this season.
Rob